Bu ilan yayından kaldırılmıştır.
Logistics Manager
İstanbul Avrupa Yakası, İstanbul Anadolu Yakası, İstanbul - Gebze
100 - 200 Arası Aday Başvurdu
Job Description
STUDEN GLOBAL is an international business Group with more than 20 years of experience in sourcing, processing and distributing agricultural commodities such as white sugar, edible oils, grains and coffee. Our concept is based on a centralized trading and distribution infrastructure which sources agricultural commodities through its global trading operations, and efficiently allocates them to our distribution networks. You can find more information about our business group and its member companies at: http://www.studen-global.com/.
To facilitate the Group's business operation, we announce a vacancy for the position of LOGISTICS MANAGERin our Company in Turkey. The primary work location is Istanbul, Turkey. We look for ambitious professional with relevant education and solid logistics experience in Turkey (preferably foodstuff logistics).
Suitable candidate should be able to independently design, implement and monitor the logistics processes in Turkey including import clearance – transportation – warehousing. With his/her experience, he/she should find the best logistics solution to shift our current business from CIF basis to In-house importation and distribution. He/she will be in direct contact with Turkey authorities in regard to resolving any issues related to logistics operations. His/Her knowledge of Turkey rules and regulations should be proven and applicable to logistics objectives of the company.
Therefore, if you wish to further develop your career in a team of highly-skilled professionals and in a friendly environment, we invite to join us by applying to the post of: 
Responsible for the overall logistics performance in Turkey including strategy setting, planning and monitoring of the logistics operations "Clearing, warehousing & transportation", as per the business model requirements;

In charge of sourcing and negotiating with service providers such as clearance and transportation agents, warehousing solutions...etc.;

Manages the logistics process with assigned agents from A-Z making sure things are running smoothly within agreed framework and cost structure;

Challenge and optimize the current order cycle;

Handles imported shipments from A-Z, confirming draft documents with suppliers, monitoring document delivery, following up on import clearance to ensure timely clearance and avoid additional expenses;

Coordinates delivery of the product from port to company warehouse or final buyers, arranges delivery with agents and final buyers to ensure timely transport and offloading without delivery delays or truck detention charges;

Responsible for maintaining a comprehensive logistics report which would contain status updates on all shipments incoming, pending or delivered, including shipping docs status, clearance updates, delivery confirmation, logistics invoices;

Control, track and report Shipments status and follow up, stock level, delivery & transportation cost and efficiency;

Keeps close, professional contact with agents, customs officials and other service providers to ensure correct and up to date information on import rules and procedures in Turkey;

Resolve any problems or complaints arising from customers via coordination with Sales manager.
Challenging areas of the job:
How to find the most efficient solution link to the business model and objectives.

How to accelerate the clearing process to avoid any extra cost.

How to optimize logistic cost.
Required Skills
University degree in business management or economics;

Proven expertise in logistics in Turkish market (more than 5 years) on assessing models and providing alternative solutions;

High knowledge on ports process and importation tariffs & regulations;

Fluent English and Turkish in writing, reading and speaking;

Computer skills MS OFFICE, a plus will be skills on CRM/ERP systems;
A successful candidate is expected to demonstrate:
Strong managerial skills, able to execute multi-task and manage numerous activities simultaneously;

Ability to search, analyze to draw and execute action plans;

Strong problem solving abilities, effective handling of crisis situations in logistics field;

High leadership with ability to operate independently as well as communicate efficiently in international environment;

Proactive business approach towards anticipation of potential issues;

High communication skills both verbal & written;

Goal oriented, practical, and well organized by nature.
We offer you:
Great opportunity for a continuous professional improvement;
Working in international environment;
Other benefits, as agreed upon.
Working with our business group is much more than a job. Here you have the chance to shape your professional future to make your dream career!
Send your job application with your CV in English not later than 31st of October at career@sco-group.com. Use subject in e-mail: LOGISTICS MANAGER.
Please use English as default language in oral and written communication.
This position requires a good knowledge of language in which this job advertisement is written. If you do not fully understand this ad, you should consider asking yourself if this is the right job for you.
In the selection process, we do not discriminate any candidate on any grounds, either directly or indirectly.
Summary Info
05.10.2016

19.10.2016

04.12.2016

Firmanın Tüm İş İlanları
İş Bulma Taktikleri
Özgeçmişinizi öne çıkartacak 4 öneri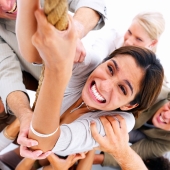 İş aramada başarılı olmak için sizinle aynı pozisyona başvuranlara göre öne çıkmanız gerekli. Bu aslında o kadar zor değil. İşte size bir adım önde olmanızı sağlayacak 4 öneri.