Director of Food & Beverage
100 - 200 Arası Aday Başvurdu
Company / Job Description
Job Description:
"Quality in Life"
   Swissôtel Hotels & Resorts is a distinctive group of deluxe hotels where we put the emphasis on our people. We strive to provide a motivating and rewarding environment that attracts inspired and talented people who are willing to bring news ideas, use & develop their knowledge to reinvent their career path.
 A member of the Leading Hotels of the World and awarded Europe Luxury Hotel 2013 by World Luxury Hotel Awards, Swissotel The Bosphorus, Istanbul is a five-star luxury hotel right in the Centre of Istanbul on the European banks of the Bosphorus. Nestled, it offers 497 guest rooms and suites, featuring state-of-the-art technology and exclusive amenities. For guest staying in Executive rooms, the Swiss Executive Club lounge provides additional luxury and exclusivity.
 Director of Food and Beverage
Provide positive leadership to all members within the Food and Beverage Department.

Recognizing that productivity and customer satisfaction are best achieved via a positive workforce; it is expected that recruitment, training, motivation, working conditions, internal communications, quality control, employee empowerment and staff recognition will be managed in a manner to insure a positive and productive staff.

At Swissôtel, we create our Food & Beverage to be places of entertainment, supported by excellent, edgy and market driven experiences that become destinations within the community. The F&B Directors main responsibility therefore is to not just run but rather actively manage the F&B department.

To support the various corporate sustainability programs and adapt them to the    region

Maintain and/or improve upon the Standards of quality and procedures established for the Food & Beverage Department.

Act as a positive, contributing member within the hotel's management encouraging communication, cooperation and assistance among all staff.

Develop and/or maintain a comprehensive business plan for the Food & Beverage Department in accordance with general financial hotel objectives. To report regularly to the General Manager concerning actual performance compared to plan and corrective actions planned to respond to negative trends or results.

Ensure that professional development opportunities are made available to members of the F&B management group whether in the form of "cross training", "special courses" advancement and promotion, or in some other form.

Ensure that a comprehensive and continual training program is implemented and maintained for the continuing development of job skills for all employees of the Food & Beverage Department.

Develop and support Profit Center in supporting Center Managers, honoring their "Management Charters" and allowing the independence and authority necessary true Center Manager status.

Support the Director of Sales & Marketing to establish financial objectives and to achieve them. Coordinates with the Director of Sales& Marketing that set administrative and standards are implemented and followed up.

Coordinates with Executive Chef menu planning of various outlets to create diversity and innovation. Assure that menu planning is done with the support of the menu engineering and statistics.

Maintain accurate and on time reports. Record as set out in the various policies, procedures and performance standards.

Ensure that, you and your staff in dealing adhere to high standards of professional conduct and ethics with colleagues. Employees, customers, vendors, contractors and the community in which the hotel is located.

Maintain a professional appearance and behavior whenever representing the hotel or the company.

Ensure that all fiduciary, financial matters and transactions in the department are handled in a manner consistent with relevant standards and procedures as established by the company, the hotel, the Financial Controller's Office.

Ensure that all facilities, equipment, furnishing, service ware, physical inventories and any other physical assets within the Food & Beverage Department are properly purchased, accounted for, used, secured and maintained.

Implement a comprehensive safety, sanitation and security program within food and beverage to protect the hotel, the company, employees and staff and customers and to maintain the good name of the hotel and Swissôtel.

Keep the General Manager (or his appointed deputy) current on information in food and beverage such as changes or events that he or she should know about.

Ensure that all policies and standards of the other departments, (personnel, accounting, engineering, etc.) which affect F&B are understood, communicated within the department and adhered to by all F&B personnel.

In collaboration with the Director of Sales & Marketing establish and follows up a Food & Beverage promotional plan to increase awareness of outlets and activities to the local and international market.

He is responsible to attend all quality management systems trainings which Swissotel The Bosphorous have.

He is responsible to manage the operation regarding all these quality systems ( ISO 22000-ISO 14001-OHSAS 18001)
Required Skills
Qualifications:
We are looking for a well organized and creative candidate with excellent communication and interpersonal skills, who is able to display a "passion for perfection" and work in a dynamic environment. In addition, the candidate should possess:  
University Degree

Minumum 4 years experience in the same position

Good command of English, both written and verbal

Creativity, innovative and organizational skills

Excellent interpersonal and communication skills, positive attitude

Good knowledge of Opera and MS Office

Knowledge about revenue and cost control
Summary Info
Benzer ilanlar için e-posta gönder.

SWISSOTEL THE BOSPHORUS, ISTANBUL
İş Bulma Taktikleri
Özgeçmişinizi öne çıkartacak 4 öneri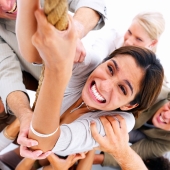 İş aramada başarılı olmak için sizinle aynı pozisyona başvuranlara göre öne çıkmanız gerekli. Bu aslında o kadar zor değil. İşte size bir adım önde olmanızı sağlayacak 4 öneri.