Bu ilan yayından kaldırılmıştır.
Human Resources Coordinator
İstanbul Avrupa Yakası, İstanbul Anadolu Yakası
200 - 500 Arası Aday Başvurdu
Viceroy Hotels and Resorts Princes' Island
Human Resources Coordinator
Job Description
About Viceroy Princes' Islands Istanbul
(Opening Summer 2016)
Set to the beguiling backdrop of a centuries-old Ottoman mansion at the edge of the Sea of Marmara, Viceroy Princes' Islands Istanbul introduces provocative, modern luxury to a destination steeped in regal timelessness. 
This waterside enclave is poised on the coast of Büyükada, the grandest island in a lush archipelago called Princes' Islands, just one hour from Istanbul and known as an escape for exiled Byzantine-era emperors and empresses. This resort offers 58 guestrooms, exclusive residences set inside the property's waterfront Grand Mansion, private yacht pier, a protected sea lagoon, sea hammams, and horse carriages to explore the car-less island. 
Guests will soak in outdoor pools, on sun terraces and decks while gazing over emerald hillsides, rugged beaches, or across the ocean at Istanbul's iconic spires. Büyükada's bright medley of markets, cafes and restaurants are just a short walk or bike ride away on lanes lined with grand villas and wooden mansions.
For further information visit  http://www.viceroyhotelsandresorts.com/en/istanbul
Job Description
The Human Resources Coordinator provides administrative support to the Human Resources department and plays a critical supporting role in helping maximize the extraordinary employment experience of our colleagues.  This position assists in the day-to-day activities of the Human Resources Office, with particular focus on recruitment and on-boarding, benefits administration, recognition and social events, and additional HR-related initiatives, as needed.   
Required Skills
General Responsibilities
• Participate in the recruitment and selection process, conducting reference checks, compiling pre-hire employment packets and attending job fairs and recruitment trips as required.
• Prepare for new-hire colleagues' first day of employment, liaising with managers to ensure New Hire Agendas, uniforms and all IT-related and other requirements have been completed in advance. 
• Assist all new colleagues with pre & new-hire paperwork.
• Create, complete and maintain all colleagues files.
• Greet and assist all colleagues and applicants in a friendly and courteous manner, assisting colleagues with general HR/employee handbook questions and forms.
• Act as a supporting resource for management and colleagues in resolving issues and concerns that arise. 
• Submit colleague monthly Birthday and Anniversary lists.
• Ensure bulletin boards are fresh, interesting and provide timely and accurate information.
• Maintain compliance with all aspects of Human Resources Audit requirements. 
• Ensure the highest degree of confidentiality, professionalism and discretion in all Human Resources and Payroll-related matters. 
• Additional duties, as assigned.
Skills/Knowledge Required
Fluency in English and Turkish is essential.
Good working knowledge of MS Word, MS Excel, MS Power Point and MS Publisher
Good presentation
Excellent organizational and coordination skills
Great inter-personal, communication and customers-service skills
Process orientation with a high degree of attention to detail
Qualification Standards
Education: Certificate in Hospitality business Management specializing in Human Resources is preferable.
Experience: Minimum of one year of experience in a similar capacity, ideally within a luxury hotel environment.
Grooming: All colleagues must maintain a neat, and well groomed appearance (specific standards will be provided).
Additional Info
Last Application Date
03. 05. 2017

Akdag Tourism and Construction to open Viceroy Princes' Islands Istanbul.
Viceroy Princes' Islands, Istanbul is a secluded sanctuary with a historic Ottoman Grand Mansion at its heart. It is set in beautiful landscaped grounds on a gradual slope, overlooking a private bay and lagoon and offering incredible views of the city of Istanbul in the distance.

The Grand Mansion is the centerpiece of the resort, offering a 'club' for residents of the hotel and residences. It is a perfect reconstruction of the original mansion but will offer all modern conveniences - a social hub for the resort, day and night and includes a wine tasting room, cigar lounge, billiard room & the signature Viceroy Library. This wonderful building also has its own private pool for those guests staying in the Grand Mansion.
Other Highlights of the resort are;
• The water-front 'Yali' Sea Mansion with a private Infinity Pool
• A sea lagoon offering guests a safe swimming experience in the sea.
• Various stunning outdoor pools, sun decks and terraces overlooking the Sea of Marmara
• An ESPA Spa, featuring an indoor pool and outdoor terraces with views out to the city and 4 treatment rooms (opening phase 2)
• Yacht Pier
• Rooftop Bar and Lounge (opening phase 2)
• Overwater Day Beds (opening phase 2)
• Horse Carriage & Club cars
• IceBar
• A Specialty restaurant (opening phase 2)
• The Restaurant with open kitchen concept for breakfast, lunch and dinner
• 3 Traditional Sea Hammams (traditional Turkish seaside swimming huts)

Akdag Tourism and Construction Headquarters are located in Maslak, Windowist Tower.
WINDOWIST, located in Maslak is a serviced-office concept,
designed to meet business services needs in all terms will open to service soon. We are
offering 183 offices together with flexible choices of working spaces,state of the art
equipment, conference saloons up to 100 people and
Restaurants and Bars.
WINDOWIST will be operating 24/7.
Firmanın Tüm İş İlanları
Benzer İlanlar
Turkey Focused Service Hotels
HILTON GARDEN INN ISTANBUL GOLDEN HORN Previous experience in hotel/tourism industry preferred ...
BENZER TÜM İLANLAR
İş Bulma Taktikleri
Özgeçmişinizi öne çıkartacak 4 öneri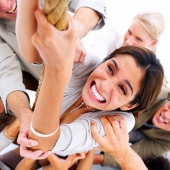 İş aramada başarılı olmak için sizinle aynı pozisyona başvuranlara göre öne çıkmanız gerekli. Bu aslında o kadar zor değil. İşte size bir adım önde olmanızı sağlayacak 4 öneri.